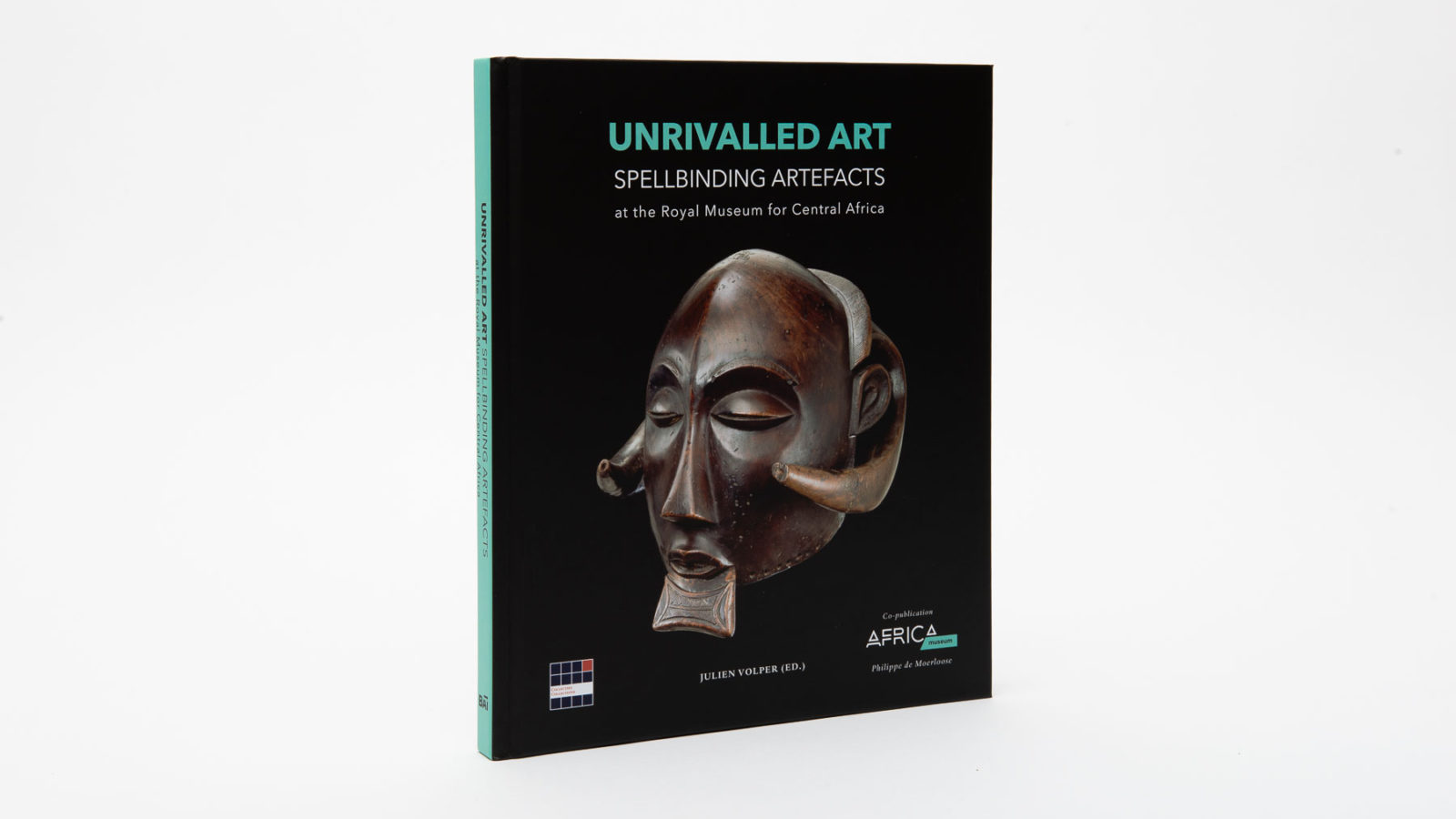 The exhibition catalogue 'Unrivalled Art. Spellbinding Artefacts at the Royal Museum for Central Africa', an RMCA and BAI Publishers publication, was nominated in June for the FILAF Award 2019. An independent academic jury chose the best books published in 2018 from a selection of 500 art books. Unrivalled Art finished among the three finalists in this competition.
FILAF is the International Art Book and Film Festival held annually in Perpignan in the south of France. The festival's aim is to select and award prizes for the best books and films about art worldwide.
Unrivalled Art was published on the occasion of the reopening of the Royal Museum for Central Africa in December 2018. The book, which owes its existence to researcher and curator Julien Volper, unveils an ensemble of 77 important works from the collection. These are items that have been scrutinized and analysed by academics, curators and experts of African art. Many of the works brought together in this publication can be viewed at the temporary exhibition 'Unrivalled Art' ('Art sans pareil'/'Weergaloze kunst'). Others can be sought out in the permanent displays. And some of them allow you a glimpse behind the scenes at the RMCA in the hushed atmosphere of the repositories, about which the general public has the barest inkling. The artefacts which come not only from the Congo but also from other countries such as Angola or Gabon, are sometimes the material testimonials of lost cultures dating back to the eighth or tenth century, and even to tens of thousands of years ago! However, most of the exhibits belong to the more recent period of the nineteenth and twentieth centuries. All of these masks, statuettes, ivories, weapons, receptacles and other artefacts express true creativity, as described so strikingly in 1919 by the theoretician Vladimir Markov when he wrote: '(…) this (African) art is unrivalled anywhere else in the world'.
Unrivalled Art is also available in French, Dutch and German editions.
€ 25.
"Collections of the RMCA" series, special issue
Published by BAI and the RMCA, a joint publication in collaboration with Philippe de Moerloose